This translation is made automatically from Russian
I have a Ubuntu server 16.04 x64 on my server – it is supported by the control panel.
In general, VestaCP supports CentOS 5, 6, 7; Debian 7, 8, 9 and Ubuntu from 12.04 to the latest 18.04

First we need to load the script:
 wget http://vestacp.com/pub/vst-install.sh 
Since the server has only been installed, I work as root, I will not allow logging in as root after restoring backups. If you are not under the root, use  sudo . Run the installer script
 bash vst-install.sh 
This command will install the full version. The panel site has a command generator to start the installation of only the required components.
Next, we are required to confirm the list of installed components, enter the e-mail and host name. After the installation is completed, the program will display the generated password for the admin user. An email with this data will be sent to the post office, but it is better to write it down – these emails are often cut off by antispam filters.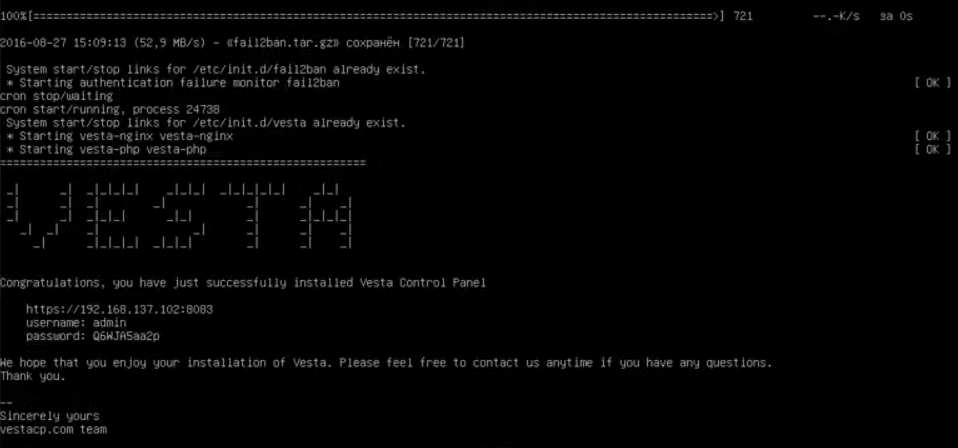 Restoring backups
I still have morning backups – I upload them to the server in the /backup folder (you can see in the screenshot that the server created backups after recovery). Or /home/backup.

We recover data from a backup with the command
 /usr/local/vesta/bin/v-restore-user admin admin.2018-11-11_05-15-24.tar 
or
 v-restore-user admin admin.2018-11-11_05-15-24.tar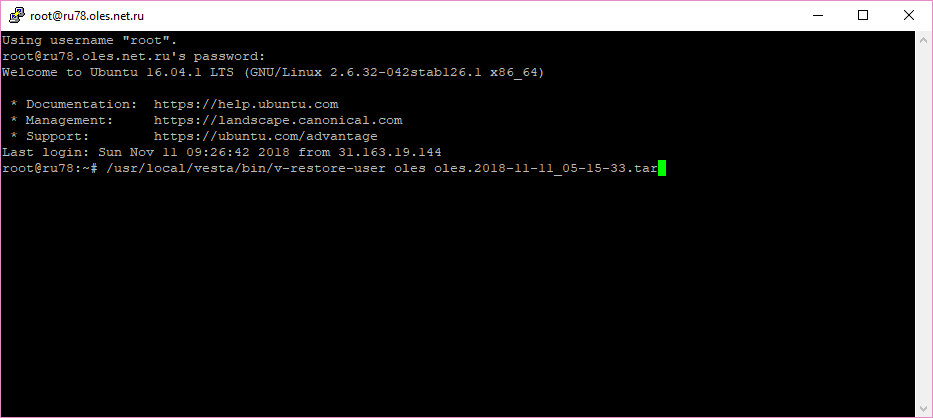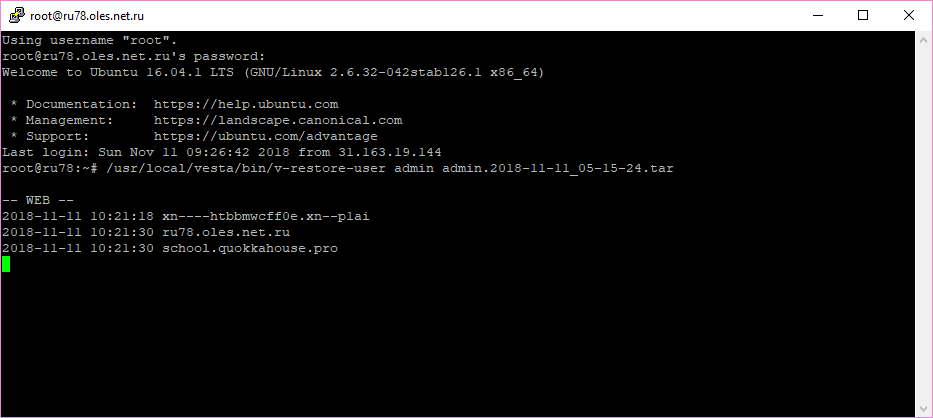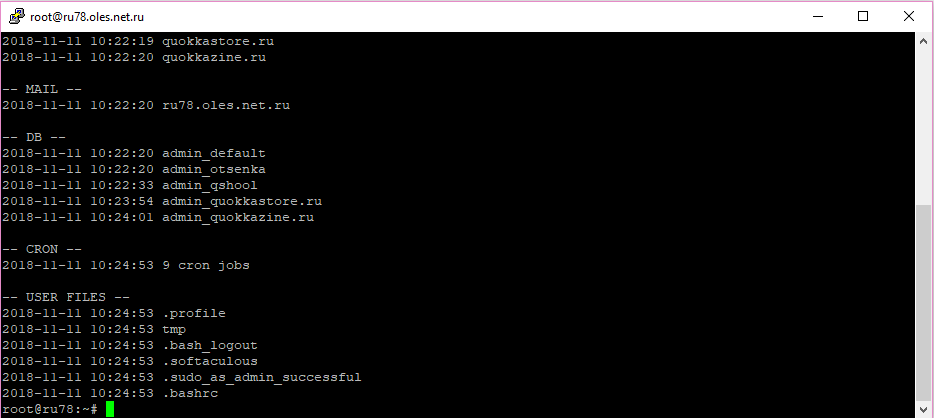 Data is restored, the sites are working. Mission Complete